Be Trained and Instructed by
Top-Level Industry Specialists

Project Management
Martin VanDerSchouw
Martin currently serves as President and CEO of LookingGlass Development, LLC. Martin has served 3 years on Project Management Institute's International Board of Directors as well as PMI®'s Chair of Performance Oversight and Chair of External Relations.

Cyber Security
Kevin Henry
Kevin is an international author, consultant and international speaker. He is the official course development writer for ISC2 CISSP, ISACA CRISC and mile2's C)ISSO. Kevin has been educating IT professionals for over 30 years and provides cyber security consulting for organizations around the world.

IT and Networking
Patrick Von Schlag
Patrick has worked in the Information Technology field for over 25 years and brings his extensive expertise to our courses. He has helped establish IT service management programs for a variety of organizations and has been a member of several CompTIA boards and is a member of the ITSM forum.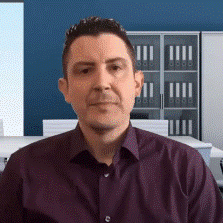 IT and Networking
Patrick Loner
Patrick has been working as a Microsoft Certified Trainer, network administrator, and network consultant in some capacity for nearly 20 years. I have many years of experience in Windows networks with client and server operating systems. Not only have I worked extensively with these systems but I have also taught others to do the same and guided many students towards Microsoft, CompTIA and Cisco certifications.

Cyber Security
Shon Gerber
Shon Gerber is certified in CISSP, SecurityPlus, and NetworkPlus. He currently works for a multi-national corporation in various security roles including Senior Security Architect, Security Operations Center – Manager, and Chief Information Security Officer. Shon has a military background of 24 years in service for the US Air Force where he went from flying B-1 Bombers to commanding an 82-person Air Force Red Team tasked with both physical and network security penetration testing. He's passionate about his work and brings that passion to his instruction.

Cyber Security
Chris Penick
Chris Penick is CISSP certified and has been a consultant and CISSP trainer in the technology industry for the past 20 years. During that time, he has worked as Principal Learning Consultant for Symantec, webmaster for the FDA, cyber-warfare scenario developer, technical investigator and forensic analyst for a private security firm. His past government clients include all branches of the United States Military...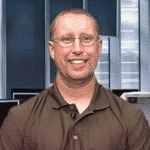 Cyber Security
Duane Anderson
Duane has been working in the IT industry for over two decades. He has primarily focused on security-related matters such as Penetration Testing and Forensics. He has appeared as an expert witness in multiple court hearings on IT-related matters. Duane has worked for or with most US and some foreign military branches, U.S government agencies, banking and regulatory industries and Fortune 500 companies. Duane contributed to the coordination and execution of IT counter-hacking and security courses for the US Marine Corps, US Army, US Air Force, U.S. Treasury, Sprint, IBM, Washington Mutual and Service Canada.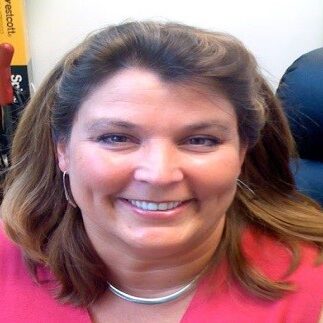 IT and Networking
Sandra Batakis
With over 25 years of experience, Sandra currently maintains her status as Senior Microsoft Certified Instructor and Microsoft Certified Systems Engineer, as well as Software and Network consultant. She possesses extensive hands-on IT Networking experience, including building computer networking infrastructures and implementing and migrating to Microsoft Exchange. Throughout her career, Sandra has delivered numerous Microsoft and CompTIA classroom-based as well as online Boot Camps and Seminars across the United States.

Business Skills
Angela Kegler, Ph.D.
Since 2004, Angela has provided training to organizations of all sizes around the world. As a scholar-practitioner, Angela is sought after by many organizations to provide training programs and consultative development strategies because her programs are known to result in positive organizational improvement. Angela is part of the Duquesne University alumni where she earned her MBA and MS in Leadership and Business Ethics. In addition, Angela has her Ph.D. in Organizational Development and Leadership from Capella University.

Business Skills
Nichole Hoskins Goudreau
Nichole has been a licensed attorney since 2002 and has advanced training in trial advocacy. She has worked in both criminal and civil legal environments, both as a prosecutor and as a private attorney. She has also trained hundreds of future criminal justice professionals as an instructor and has developed continuing legal education programs for attorneys.

Business Skills
Susan Schmit
Susan is a technically trained CPA who has spent much of her professional career as the Manufacturing Controller for the Fortune 500 company, Corning Incorporated. She has held various technical and manufacturing accounting roles, such as serving as the President of ECT Solutions. She was also a college professor of accounting for 5 years. Susan currently works as a Controller at Persistent Systems.

Business Skills
Dr. Kozhi Makai
Kozhi has a BA in psychology and speech communication, a Master's in business communication and a Ph.D. in applied management and decision sciences. All this has enabled him to help many people become more effective in the workplace by teaching the important correlation between communication, behaviour, and business. Kozhi's goal is to help people function more efficiently at work, which in turn helps them function more effectively in their day-to-day lives.

IT and Networking
Jeff Weiss
Jeff has held a broad spectrum of positions within the IT field for over 30 years. Jeff has owned and operated his own IT business and has installed and supported networks and data centers at almost every level of the IT world. Jeff has recently authored both courseware and exams for Microsoft. For over 15 years, Jeff has worked as a consultant and trainer with a focus on the design of Enterprise Architecture, as well as Windows and VMware networks.

IT and Networking
Stephen Short
Stephen Short has 20 years of experience in Managing Networks and Network Security. He is a Microsoft Certified Trainer (MCT) as well as a Cisco Certified Systems Instructor (CCSI). Steve holds many certifications, including CompTIA Security + and CyberSec First Responder (CFR).